Online store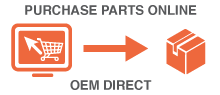 ↑ Buy online now ↑Have your solution in a few days.
Orders ship within a day, directly from our factory in Bristol, CT.
Check out our newest product line:
Waterproof Immersion Heaters
Waterproof Spec: IP68
Heaters and Thermostats
Manufacturing cartridge thermostats, heating elements, screw plug, & immserion heaters for laboratory, agriculture, and culinary applications.
Product Applications
Electroplating Heaters, Knife Sterilizers, Distillery Heaters and Homebrew Heaters, Anodizing Aluminum, Circulation Heating, Dryer Bed Regeneration. Replacements for Chromalox, Accutherm, Watlow, Tempco, Fastheat, Fenwal.
Heating Elements, Thermostats, Immersion Heaters, Waterproof (IP68) Immersion Heaters, Knife Box Sterilizer Heaters,
Screw Plug Heaters, Custom Shape Tubular Heaters