Online store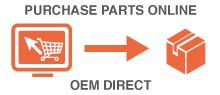 Our new product catalog is currently under development. We will be publishing it soon, and you will be able to download it here.
Heaters and Thermostats
Ulanet Company has 81 years of engineering and manufacturing experience in the production of cartridge, hermetically sealed, miniature, capsule, industrial and appliance thermostats, thermal time delay relays, immersion heaters, tubular heaters, miniature strip, bolt hole and cartridge heaters.
An in-house panel of engineers awaits your thermal control challenge. Let us share our expertise with you. With a legacy going back 80 years, Ulanet is the trusted global leader in designing & manufacturing thermal controls.