Livestock waterer heaters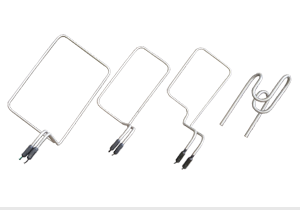 Livestock Waterer Immersion Heaters
are designed and built to provide a quality solution when dealing with replacing your existing livestock waterer immersion heater. Custom shapes available at standard pricing; most shapes can be made with ease.


Wattage Rating: (Custom Available)
500,1100, or 1500 Watts
115-230VAC

Heaters for Livestock Waterers (Watering Trough)
Replacement heaters for man-made receptacles intended to provide drinking water to animals, livestock on farms and ranches. Heaters will protect the water in your trough and valve chamber from freezing. Ulanet™ offers custom shapes that will fit any waterer you own. These heaters work in conjunction with all thermostats; regardless if you have a Ulanet™ thermostat or a competitors.
FEATURES
Available in multiple wattage settings: 500W, 1100W, and 1500W
With or without thermostatic controls
Standard three wire cord set or terminal ends
Sheath materials, SST'L Type 316
Standard diameters .312", and .440"
Available element lengths up to 10 feet for .312" Dia, 21 feet for .440 Dia
Polished sheath optional
Voltages up to 480V
Come customization available Contact Us With Requests
Custom shapes made to order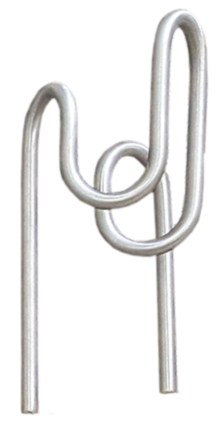 We can make any shape and configuration; if your heater needs require a non traditional shape we can help you. The custom example shown here is an element that fits into a unique product with non traditional geometry. We were able to help this customer replace their broken heater element with our custom element, and save our customer money by not replacing the entire product.
If you are in need of a custom shape please contact us and we will quickly provide you with a quote that you will be pleased with. Please note these products are made in Bristol, CT USA with the highest quality standards possible.
---
Plug In Immersion Heaters
We offer a full range of immersion heaters and heating elements that all function under the same scientific principals however each heater has unique functions and features. Please use the list below to better educate yourself on the options you have available to you. Note: If you require additional information please contact us. Click Here To Contact
Model #
Classification
Element Configuration
Available Wattage
Adjustable
Mounting
Buy Now
305
Screw Plug Immersion Heater
Vertical
500W
1100W
1500W
Yes
1" NPT Threads
Purchase Now
305MP
Screw Plug Immersion Heater
MP = Moisture Resistant
Vertical
500W
1100W
1500W
Yes
1" NPT Threads
Purchase Now
306
Over Side Immersion Heater
Vertical
500W
1100W
1500W
Yes
Over the side
Purchase Now
324
Over Side Immersion Heater
Vertical w/ Circular Base
500W

Yes
Over the side
Purchase Now
335
Over Side Immersion Heater
Vertical w/ Horizontal Base
500W

Yes
Over the side
Purchase Now
560
Screw Plug Immersion Heater

Vertical
500 W (5.5" (in) element)
1100W (5.5"(in) element)
1500W (7"(in) element)
No
1" NPT Threads
Purchase Now
WP560
Waterproof Immersion Heater
Vertical
500 W (5.5" (in) element)
1100W (5.5"(in) element)
1500W (7"(in) element)

No
1" NPT Threads
Purchase Now